Home Refinance
When you refinance your mortgage, you obtain a new loan to replace the loan you currently have on your home. We offer a calculator to help estimate the number of months of interest rate savings it will take to cover the fees for refinancing. A few reasons to consider refinancing include:
Shorten the length of your repayment term. To pay off your home sooner and lower the total amount of interest you pay, you can refinance for a shorter loan term. Doing this could potentially save you thousands of dollars in interest over the life of the loan.
Lower your monthly mortgage payment. Lower your payments by refinancing for a longer timeframe. Alternatively, if you're not planning to stay in your home for more than a few more years, you may choose to refinance at a lower interest rate using an adjustable-rate mortgage (ARM).
Pay off high interest rate debt. A refinance may allow you to take cash out to pay for home improvements, consolidate debt or make a big purchase. We offer a variety of options that allow you to tap into your home's equity and take cash out, up to 80% of the value of your home. Because your mortgage interest rate is likely to be lower than rates on credit cards or other types of loans held at other financial providers, consolidating debt may reduce your overall monthly payments.
Generally speaking, the best times to consider refinancing are when mortgage interest rates are falling, or your home has significantly appreciated in market value. Depending on the circumstances, an appraisal may or may not be required.
To Qualify
Standards vary based on the mortgage product, but generally you will need to meet these three important standards:
Credit Score - Your credit score is a three-digit number that represents your experience managing credit and loans. Our Mortgage Loan Officers can tell you what you need to qualify.
Debt-to-Income (DTI) Ratio - Your DTI is a percentage that tells your Mortgage Loan Officer how much of your money goes to regular, recurring debt expenses. You are more likely to miss a mortgage payment and have little savings if you have a high DTI ratio.
Home Equity - Typically, you must have some equity in your home before you can refinance. Your home equity is the value of your home (as appraised, or by the county tax value) minus the loan balance you have on your home.
Closing Costs
You must pay closing costs when you finalize your refinance, just like when you got your original loan. The specific closing costs you will pay vary depending on where you live. Our closing costs are some of the most affordable you can find. The industry typically charges a 1% origination fee. We discount the origination fee by .25% (net is .75%) and we cap the origination fee for our members. Additional fees include other costs we directly pass on to you. Ask your Mortgage Loan Officer if you have the option of rolling your closing costs into the loan's principal.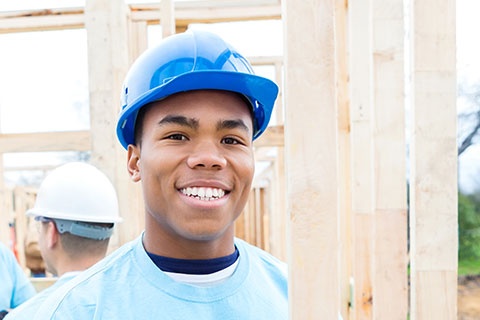 Construction Loans
If you would rather build than buy, we can help! Financing is available for lot purchases and construction costs. Once your home is built, our Mortgage Officers can help secure permanent financing.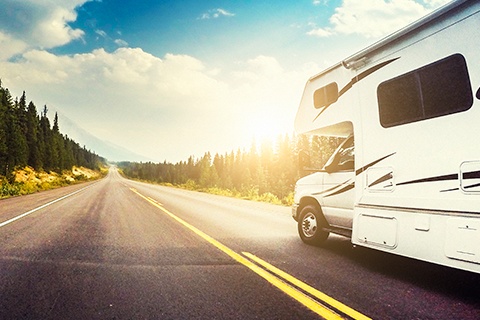 RV & Boat Loans
From the pavement to the water, we offer guidance and loans for a variety of recreational vehicles. With longer terms available for larger purchases, we look forward to helping finance your next adventure.