Digital Banking
Online banking allows you to set up recurring transfers and account alerts, view electronic statements, and monitor your accounts. It's a new way to visualize and interact with your financial accounts: checking, savings, loans, credit cards, and investments. You can even link your accounts with other financial institutions to quickly track all of your finances!
Mobile Deposit
When using our app, you have the ability to deposit checks remotely simply by taking a photo of the check. Mobile Deposit is a free service available through our app on both Apple and Android devices.
How to Use Mobile Deposit




To Enroll

Log into Online Banking
Go under Transactions
Click Mobile Deposit Enrollment
Agree to Terms and Conditions

To access Mobile Deposit, you first need to qualify for this service.

Be a member in good standing for at least 90 days
Must be enrolled in eStatements
Have an active checking account with a direct deposit of at least $500/month. This is waived for members under the age of 25.

To Use

When you log into online banking, you'll need to go under Transactions, and select Deposit Check. Choose the account the deposit should go into and enter the dollar amount of the check.

Make sure you endorse your check with all payees' endorsements and write Mobile Deposit on the check under your endorsement prior to submission. Then, follow the prompts to capture images of the front and back the check and submit.

Checks are reviewed and posted to accounts twice per day. Morning cut off for Mobile Deposit submission is 8:30a and afternoon cut off is 2:30p. Checks submitted will be posted by 9:00a and 3:00p Monday - Friday.
Digital Wallet
New technology provides us with new opportunities to serve our members. Our debit and credit cards can both be added to your digital wallet and used for contact-less payments where accepted. We currently support Apple Pay, Google Pay, and Samsung Pay. For more information on getting started and to see where mobile payment options are accepted, visit their pages below.
Bill Pay
We offer Free Bill Pay which allows you to receive and pay bills online or on your mobile device and make your payments at a time convenient for you. This service is available to all members with a checking account who are enrolled in online banking. No more stamps, paper checks, worries about receipt of payment, or lost mail; let Bill Pay do it all for you.
How to Use Bill Pay




Log into Online Banking
Click on Bill Payment
Click More Options
Visit Bill Pay site

Terms and Conditions can be accessed and printed in the Bill Pay service prior to or after enrollment. For payment inquiries, contact Member Service directly at (888) 918-7541. They are available 24 hours a day, seven days a week. MEFCU Bill Pay and Mobile Bill Pay offer the convenience of performing online, real-time transactions in a safe, secure environment.
Person-to-Person Transfers
If you are looking to make a Person-to-Person (P2P) Transfer, we offer a service called Popmoney, which allows you to electronically transfer funds to another person or financial institution. You can use your routing and account number or simply an email or phone number. Visit the Popmoney website for frequently asked questions, or call at (888) 918-7541.
How to Use Popmoney




Sending Money

To send money, you must first be enrolled in both online banking and bill pay. Simply log into your online banking, click Bill Pay, and navigate to the Popmoney tab. You can then send money to anyone using their email address, phone number, or account information.

You will receive a notification once the transfer is complete.

Receiving Money

If you receive money through Popmoney, you will receive an email or text message to let you know. If you have an account with us, simply log in and direct the funds to your account. Without your account information, the funds will be returned to the sender's account.

Money sent directly to an account, rather than an email or phone number, will be automatically deposited.

Popmoney Fees and Limits




Table data for

Fees to Send

3 Day
Next Day
Alert Me
$0 - 249.99
$0.50
$0.75
$250-999.00
$0.75
$1.00
$1,000
$1.50
$2.00
Optional eGreeting $0.25

Table data for

Limits

Daily
Monthly
Alert Me
Standard 3 Day Delivery
$1,000
$4,000
Next Day Delivery
$100
$400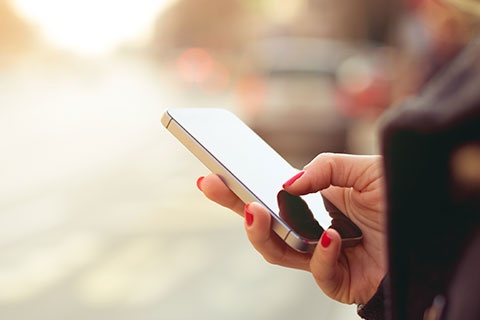 eStatements
Access your statements sooner and keep your financial information more secure by enrolling in eStatements. Receive your statements in your inbox, simply log into Online Banking and click eStatements to begin today.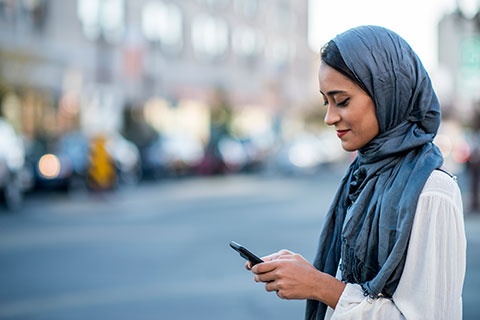 Join Our Text Club
Be the first to know what is happening by joining MEFCU's Text Club! Get text messages about sneak peeks of special offers, news, and upcoming events. Don't miss out, text MEFCU to 313131 to join or sign up online today!