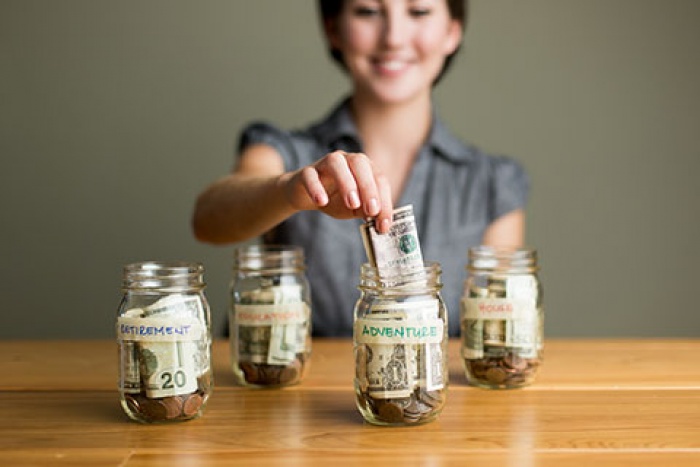 ---
Whether you are a super saver or an over spender, find a savings strategy that works for you.
---
Consider Your Spending Style
While there are many descriptions used to paint a picture of finances, it's important to simplify what that means for you.
According to Investopedia, there are 5 Money Personalities: Big Spenders, Savers, Shoppers, Debtors, and Investors. Chances are you don't fit just one of these personalities. Many of us have times where we overspend, times we have greater debt (hello student loans), and times we think, maybe I should bump up my 401(k) contribution. And that is perfectly normal!
The main thing to consider is which of these categories you fall into most often. That way you can tailor your savings strategy for the perfect financial fit. Just saying, "I want to save more money" can often be too broad of a goal. Instead, look at what you could change about your habits to spend less money.
Set Small Goals
First and foremost – remember this simple rule: if you have debt to pay off, do not create any new debt. While this may not always be possible, it is an important step in making many financial dreams a reality.
Goals such as:
Cut back on dining expenses
Cancel subscriptions
Set up automatic payments
By limiting how often you dine out, you give yourself that much more freedom when it comes to extra money you can save. A daily latte can add up to over $20 each week on top of meals you grab on the go or at a restaurant.
From streaming services to workout apps, it's easier than ever to have a subscription you forgot about. Take time to review where your monthly payments for subscriptions are going, and cancel those you don't see the value in keeping. There are even free apps available to help you manage your subscriptions.
Sometimes it's best to not even see the full amount of a paycheck in your checking account. Pay yourself first, by setting up direct deposit to your savings account from your paycheck. It can make saving money easier and help you be more consistent in your actions.
Celebrate your achievements! Are concert tickets or a weekend getaway on your wish list? Make those purchases a reality – but only once you can afford them. Set a weekly savings goal until you know you have the funds and reward yourself – with the purchase!
Use Accounts That Help You Earn More
Certificates, high yield savings, and IRAs are all accounts that can help you earn dividends off of the money you set aside. We offer certificates for youth and teens that can help start saving at a young age. Take a cue from your Investor Personality here – and let time help your money work for you!
Always consider interest rates in your financial decisions, as over time it can mean a lot of money saved. We offer low auto loan rates and Visa credit cards with an unlimited 1% cashback reward.
Now is the perfect time to build better financial habits that fit your Money Personality. Want to sit down and talk to someone on how you can build saving strategies into your finances? Take some time to meet with our Financial Counselor and set yourself up for saving success!