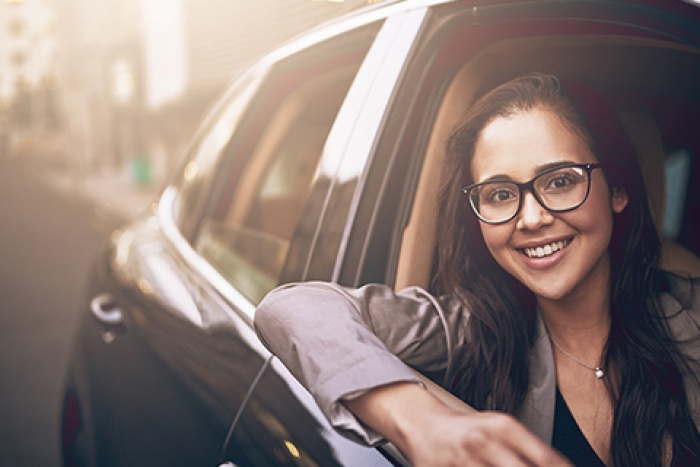 ---
Looking into buying or selling a vehicle? MEFCU Loan Manager, Dustin Rich, has some great advice on how you can save more!
---
When it comes to buying a new vehicle or selling your current one it's important to prepare in advance. Dustin outlines a few simple steps you can take to save money and time. Make the whole process go smoother by reading his advice below:
What is the first thing you would advise an individual to do – if they want to get a new vehicle in the next 3 months?
Get Preapproved! With financing secured you can focus on the vehicle and not the financing.
What do you think is best for selling a vehicle – a trade-in through a dealer or private sale? Pros/Cons to either?
It really depends on your level of comfort. Trade-in is easier and there may be a sales tax benefit to trade-in, however private is often more profitable. The most important thing is that you know your current vehicle's value. If the dealer is willing to pay that, do a trade-in. If not, consider selling privately. One way or another get the fair market value if you can.
If a person were to sell their vehicle privately – how do they transfer the lien if it's paid off?
In MN you should take your title and lien card to the DMV and they will issue you a new title without a lien listed. If you haven't done that yet you can provide the new owner the lien card and title as it is.
What do you do if the vehicle is not yet paid off and you sell it?
Get the lien card by having the buyer make their check payable to both you and the financial institution listed as lien holder. Then have the financial institution apply the check to the loan if there is a remainder amount they can credit that to your account. Another option is to have the buyer write two checks, one to the financial institution with the payoff amount and another to you with the remainder of the vehicle cost.
What's the most common mistake you see with vehicle loans?
People don't account for additional expenses they will encounter at the dealership – warranties, add-ons, taxes, title, and/or license fees. The sales tax is based on the vehicle cost and state it is purchased in. It's a good idea to factor a buffer of at least 7% into your budget.
How do I get preapproved for a vehicle loan at MEFCU?
It's easy – just apply online, on our App, or in office. We can do same-day preapprovals in most circumstances.
How do I calculate my payments based on that loan amount?
Use our online loan calculator or get the estimated payment from a Loan Officer when you are working to get preapproved.
What do you think people should know about getting a car loan (something they are often surprised to learn/discover)?
The process is easier than expected when they work with MEFCU. The time spent at the dealership is often longer than anticipated. Making financial decisions in advance can help reduce that time.
Now What?
Interested in a vehicle loan? Work with us for a low rate and exceptional customer service. We would be happy to help you pay less! Have more vehicle questions? Send us an email at mefcu@mayo.edu and ask away!