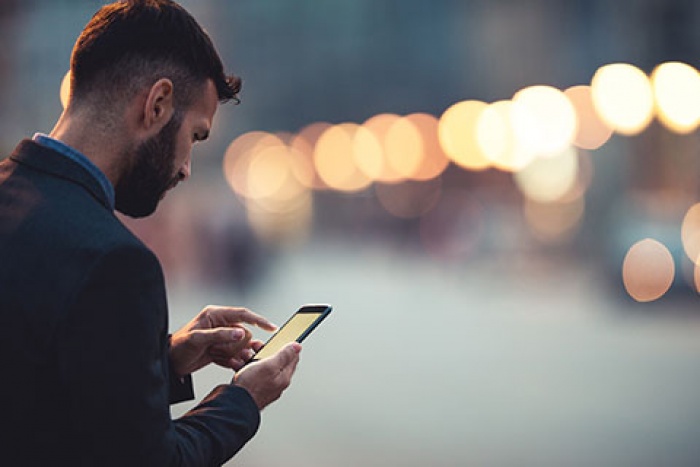 ---
It's necessary to remember that scammers are busy, looking to take advantage of people who may be distracted or vulnerable.
---
We are now singing Happy Birthday (twice!) and washing our hands while tracking the latest COVID-19 information. Meanwhile, scammers are taking advantage of fears surrounding the Coronavirus.
Suspicious emails and websites are on the rise, with these attempts at phishing trying to fool people into opening attachments or clicking links. These will redirect to a malicious website that can collect sensitive information such as usernames, passwords, or even credit card numbers. Always verify that you are visiting trusted links, especially when they appear in ads on social media or come through your email from an unknown sender.
The FTC and FDA have jointly issued warning letters to seven sellers of unapproved and misbranded products, claiming they can treat or prevent the Coronavirus. The companies' products include teas, essential oils, and colloidal silver.
The FTC says the companies have no evidence to back up their claims — as required by law. The FDA says there are no approved vaccines, drugs or investigational products currently available to treat or prevent the virus. Knowing this, it's possible to see how people may fall prey to cybercriminals promising a cure.
Here are some tips to help you keep the scammers at bay:
Hang up on robocalls. Don't press any numbers. Scammers are using illegal robocalls to pitch everything from scam Coronavirus treatments to work-at-home schemes. The recording might say that pressing a number will let you speak to a live operator or remove you from their call list, but it might lead to more robocalls instead.
Fact-check information. Scammers, and sometimes well-meaning people, share information that hasn't been verified. Before you pass on any messages, contact trusted sources. Visit What the U.S. Government is Doing for links to federal, state and local government agencies.
Know who you're buying from. Online sellers may claim to have in-demand products, like cleaning, household, and health and medical supplies when, in fact, they don't.
Don't respond to texts and emails about checks from the government. The details are still being worked out. Anyone who tells you they can get you the money now is a scammer.
Don't click on links from sources you don't know. They could download viruses onto your computer or device.
Watch for emails claiming to be from the Centers for Disease Control and Prevention (CDC) or experts saying they have information about the virus. For the most up-to-date information about the Coronavirus, visit the Centers for Disease Control and Prevention (CDC) and the World Health Organization (WHO).
Ignore online offers for vaccinations. There currently are no vaccines, pills, potions, lotions, lozenges or other prescription or over-the-counter products available to treat or cure Coronavirus disease 2019 (COVID-19) — online or in stores.
Do your homework when it comes to donations, whether through charities or crowdfunding sites. Don't let anyone rush you into making a donation. If someone wants donations in cash, by gift card, or by wiring money, don't do it.
With the vast amount of information about COVID-19 that a person sees every day, it's important to remind yourself to pause and consider the source before engaging. We want to make sure you remain in control of your financial security. If you have any questions or come across any new scams, please contact us. We are here to help.