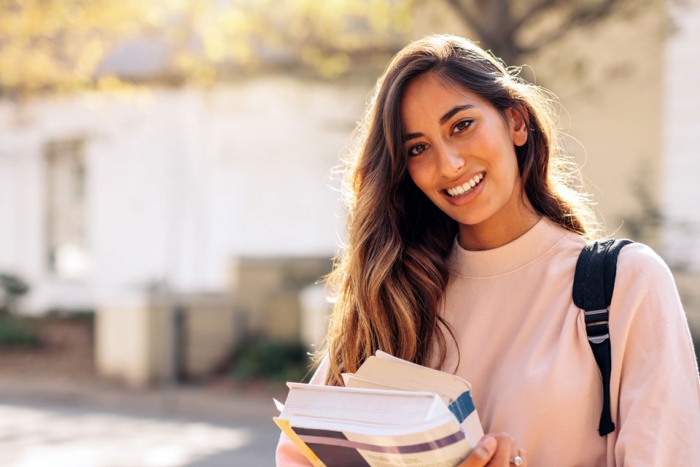 ---
$20,000 in scholarships available for credit union members! Apply by November 30, 2019.
---
We are pleased to announce that applications are now being accepted for the 2020 Minnesota Credit Union Foundation Scholarship Council (FSC) scholarship program. This year the council will be awarding $20,000 to a total of 20 applicants in the form of $1,000. Any member of a Minnesota Credit Union Network affiliated credit union pursuing post-secondary education in the fall 2019/spring 2020 OR is a high school senior graduating in 2020 is eligible to apply. Applications are being accepted through November 30, 2019.
The 2020 Essay Question
What is your plan to afford the costs of higher education based on your anticipated degree and future career income?
Scholarship Eligibility
Scholarship applicants must be one of the following types of students:
Traditional: current high school or PSEO student graduating in 2020

Non-Traditional: post high school student or those returning to post-secondary after some time off
In addition, scholarship applicants must meet the following eligibility criteria




Enrolled or plan to attend an accredited, non-profit educational institution in an undergraduate or graduate program (both master and doctorate). Awards will not be disbursed until the student is accepted and enrolled in an accredited institution
Enrolled in at least one course at the accredited school during the scholarship application time frame
Must be a credit union member in good standing (as determined by your credit union) affiliated with the Minnesota Credit Union Network. The student must have a separate credit union account from their parents/guardian
Information provided on the application must be accurate and solely the authentic work of the applicant

Additional notes:

Financial need is not considered in the selection of the scholarship recipients

Immediate family and household members of the Foundation Scholarship Council are not eligible to enter

Applicants will be asked to approve that their names, words and/or photos can be used in various media to promote the credit union scholarship program
Guidelines:
Write up to a 500-word essay answering the 2020 essay question. The essay should not exceed 500 words and must be submitted by November 30, 2019. Spelling, grammar, and creativity will be considered.
Do not:
Use your name or the name of your credit union in your essay or on the essay page. Essays that include your name or the name of your credit union will be automatically disqualified.
Include transcripts or letters of recommendation.
Scholarship Timeline: Applications must be submitted electronically by 11:59 p.m. Central Standard Time November 30, 2019. Applications submitted after the deadline will not be considered.