First Vehicle
Are you ready to get behind the wheel of your first vehicle? While the thought of cruising down the highway in a new car is exciting, it's important to do your research and consider the financial factors behind your purchase.
Goals
Do Your Research
Get Preapproved
Avoid Surprise Costs
Do Your Research
Take some time to figure out what you want and what you really need. Are there certain things you can compromise on? Spend some time looking at different makes and models to determine what you really like before you even begin shopping.
Get Preapproved
If you are like most car buyers you will likely pay for your car with a loan. Before you visit a dealership get preapproved at MEFCU. We can help you prepare for upcoming vehicle costs; by letting you know what your monthly payment will be, how long you will be making payments for and the interest rate. This way you will know exactly what you can afford before you start looking at new vehicles.
Avoid Surprise Costs
Before signing on the dotted line, receive an insurance quote. Also, research the fuel efficiency of the vehicle to avoid surprises at the fuel pump. Lastly, consider how much will it cost to keep your new vehicle running smoothly. There are many resources that provide estimated maintenance costs. Considering these factors will be beneficial to you and your budget.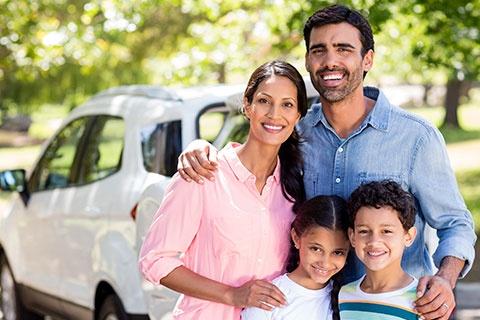 GAP Plus
Guaranteed Asset Protection (GAP) Plus helps you cover the unexpected costs you may incur if your vehicle is deemed a total loss. This type of protection covers the difference between the loan balance and vehicle value.
Protect Your Loan
Debt Defender is a voluntary loan payment protection product that gives you relief from unexpected financial burdens. Protected life events include disability, loss of life and involuntary unemployment.